The Chief Executive Officer of Karima Multi Company limited, Mohammed Aminu Osman by pseudo name known as Awudu Salaga has been awarded the 2019 Change – Maker excellence award at the Maiden Muslim Executives Dinner night in Kumasi.
The award was in recognition of his hard work and leadership in investing in a new change in the Muslim community in Ghana and around the world.
The award was also to motivate him to create a platform that would help Muslim Executives to take advantage of the global and national challenges to create job avenues for the youth.
The award sponsored by corporate vision consult in collaboration with the Ministry of Business Development was under the theme "Boosting Economic Growth: the role of Muslim Business Executive".
Mr Charles Kusi Appiah-Kubi, the C.E.O of corporate vision consult pointed out that, the recognition to Mr. Osman was as a result of his determination to create conducive environment that promotes peace and social interactions amongst Muslim communities.
He said, it is always in good faith to encourage entrepreneurs in various communities in order to enable them invest more and contribute to the socio- economic development of the country.
In a reaction, Mr Osman said it is always good to be committed in whatever you are doing and the result will be quantified.
Karima Multi Company Limited has departments such as, Karima Educational Complex, Door to door shipping, Karima City, Karima Farms, Karima Charity Foundation, Karima Construction amongst others.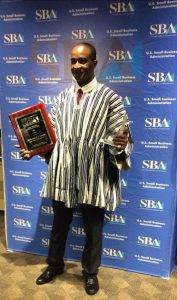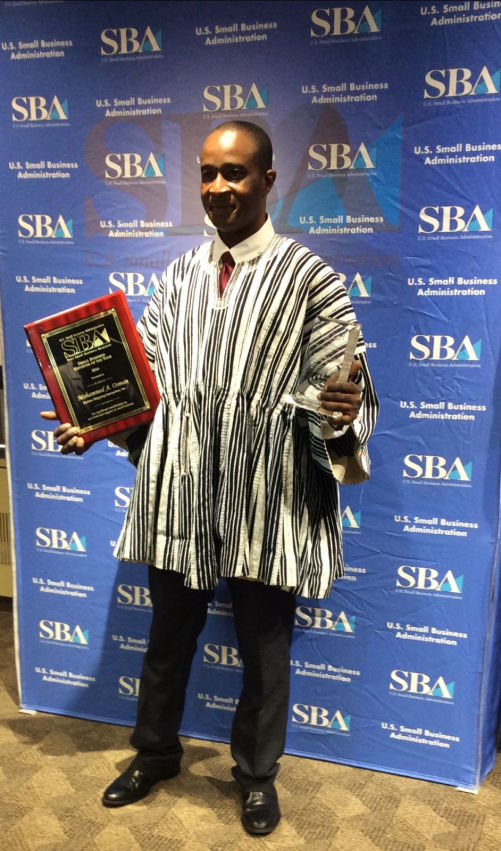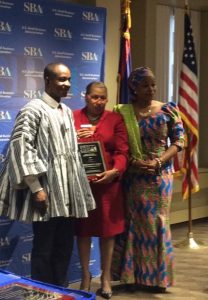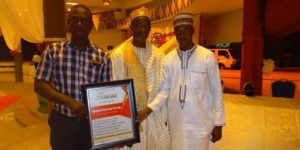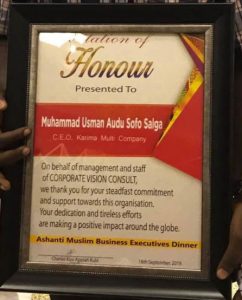 Mohammed Aminu Osman receiving the award